Amidst all the travel happening in the world day-in and day-out, 20% is work related. Travel Management Companies (TMCs) around the globe assist companies in managing their corporate travel needs, freeing managers from travel management hassles, and providing travelers with a smoother travel experience.  
In this blog, Unire delves into the top 8 Travel Management Companies in India that can help you optimize your corporate travel and create a much better back office environment.
Let's get started.
8 Travel Management Companies
1. Thomas Cook India Ltd
Thomas Cook India Ltd, a subsidiary of Fairfax Financial Holding, has a long-standing legacy in the travel industry, making it a top choice for many businesses. With a perfect blend of tradition and modernity, this company offers comprehensive travel management services specializing in travel insurance, foreign exchange, corporate travel and leisure trips. The company has grown drastically in recent years owing to its franchisee options.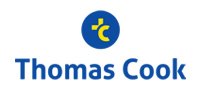 2. Egencia
Having inherited excellence in the realm of travel booking and management from renowned parent companies like Expedia and American Express Global Business Travel, Egencia stands out as a leading player in the industry. Their services offer comprehensive insights that facilitate seamless and efficient booking and management of corporate travel.
Egencia places significant emphasis on maximizing ROI from business trips by closely aligning with travel guidelines, purpose, and desired outcomes. Moreover, their advanced analytics tools provide travel managers with an expanded view of relevant data, enabling them to make well-informed decisions confidently.
3.
Navan (formerly Tripactions)
Undergoing a significant technological transformation, Navan, formerly recognized as Tripactions, has emerged with a fresh outlook. Unlike many online booking portals, their travel management software prioritizes fostering a human connection. With a focus on data-driven decision-making, Navan aims to revolutionize booking and business travel in India. Offering comprehensive travel expense management solutions and precise trip reports, Navan remains at the forefront of innovation. Furthermore, the company actively explores opportunities enhanced by AI and Data Science to elevate the realm of business travel.
According to Navan, companies using their travel management services have reported up to 34% savings in travel expenses within the first year of implementation.
4. MakeMyTrip MyBiz
Established in the year 2000, MakeMyTrip MyBiz is a prominent Indian travel company driven by the mission to streamline global travel. By harnessing the potential of e-commerce, the business has significantly transformed the landscape of online travel booking in India. Recently, MakeMyTrip unveiled its innovative MakeMyTrip MyBiz services, tailored to cater to corporate travel requirements. These cutting-edge services encompass a range of offerings, such as bookings on contracted rates, seamless integration with leading HRMSs and EMSs, on-trip assistance, and much more, ensuring a comprehensive and efficient travel experience for corporate travelers.
5. CWT India
With a remarkable history dating back to 1872, CWT stands as one of the market's most longstanding companies. Positioned as a B2B4E (business to business for employees) organization, CWT places significant emphasis on elevating the overall employee experience. This objective is achieved by fostering strong connections between the individuals at CWT and the clients, leveraging the wealth of experience the former brings to the table. Through this approach, CWT delivers exceptional services to its clients. Among their primary offerings are tech-based solutions for travel booking, streamlined expense management, and comprehensive trip reporting, ensuring a seamless and efficient travel experience for all involved.
CWT also claims that the companies partnering with them have reported up to 27% improvement in travel policy compliance.

6. FCM Travel Solutions
Positioning themselves as "the refreshing choice in corporate travel," FCM Travel Solutions is on a mission to redefine business trips as a delightful experience. Operating in over 95 countries worldwide, the company meticulously curates its services to deliver unforgettable journeys to its esteemed customers. Their expertise lies in catering to bleisure travel, VIP travel arrangements, and seamless visa and passport filings, among other specialized offerings. FCM Travel Solutions places great importance on educating both their employees and clients through regular meetings and events, fostering a culture of knowledge-sharing and growth. Furthermore, the company extends consultancy services to clients, aiming to elevate their overall trip experience with expert guidance and personalized support.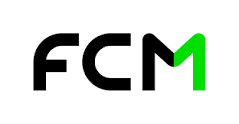 7. Paxes
Paxes, is an India-based TMC boasting a feature-rich platform, that equips both employees and admins with powerful tools to seamlessly navigate and handle the complexities of business travel. The platform encompasses a wide array of functionalities, including self-booking capabilities, seamless integration with HRMSs and EMSs, multiple-GDS support, precise trip reporting, and comprehensive policy compliance options, among various other offerings.
Additionally, Paxes has formed exclusive Duty of Care partnerships, enhancing their ability to efficiently manage risks and provide unparalleled in-trip client support.
8. American Express Global Business Travel (GBT)
Based out of New York, American Express Global Business Travel stands as a multinational corporation with a vast global presence across 140+ countries. Renowned for its extensive range of services, the company not only excels in providing comprehensive solutions for corporate travel but also offers expert assistance in organizing successful events. Moreover, American Express GBT takes pride in delivering tailored services that cater specifically to the unique requirements of its diverse clientele.
Conclusion
The TMCs make sure that medium and large-sized companies have a smooth experience on the travel end. However, for any other concern related to back office operations, companies can find the back of Unire, a leading back office operations management company in India with a decade long experience in the industry.
Ready to declutter your corporate BTS? Contact us today.
Further reading – Chatbots in Travel Industry: Benefits and Use Cases in 2023